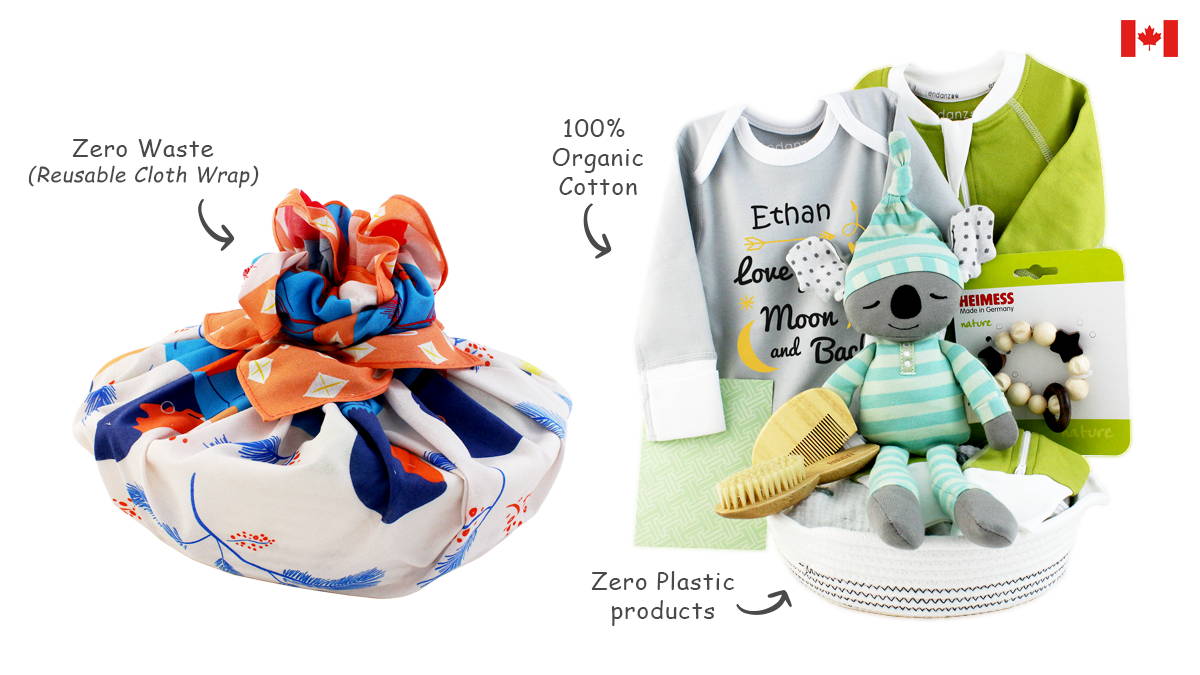 ---
FREE SHIPPING ACROSS CANADA
---
---
Here's what our happy customers are saying
"I bought this basket for my niece who just had her third child - first girl. Since we are in Covid times, there were no baby showers so I decided to go all out. I didn't know my niece is heading up a "green" committee at work, so the natural, organic aspect of everything was much appreciated. She raved about every single item in the basket, including the basket itself and the wrapping! Overall, she said it the best baby gift she has ever received. I also must say the service I received over the phone and by email was stellar. Thank you to the companies involved for making my gift so perfect!!!"
Marilyn L
"Received this gift from my colleagues. This is my 3rd baby and I have been receiving a lot of baby gifts with my other 2. This is just so different. I had to look it up through the tag to see where my colleagues got it. It was beautifully wrapped that I was reluctant to unwrap it lol. The color of the unicorn print is just so beautiful and the material is super soft. Loved everything about it."
Rogers
"I must say that this gift I purchased for a friend is non like other baby gift. Minimalist packaging! I was looking high and low for gifts that are not wrapped with cellophane or paper. Never thought about using cloth wrapping a gift. Feeling good giving a zero waste gift! The delivery is insanely fast."
Jennifer